Northwest Mobility Lease Specials
We are lease specialists and can help get you into the mobility vehicle you need with terms that makes sense.
Check out these new lease deals!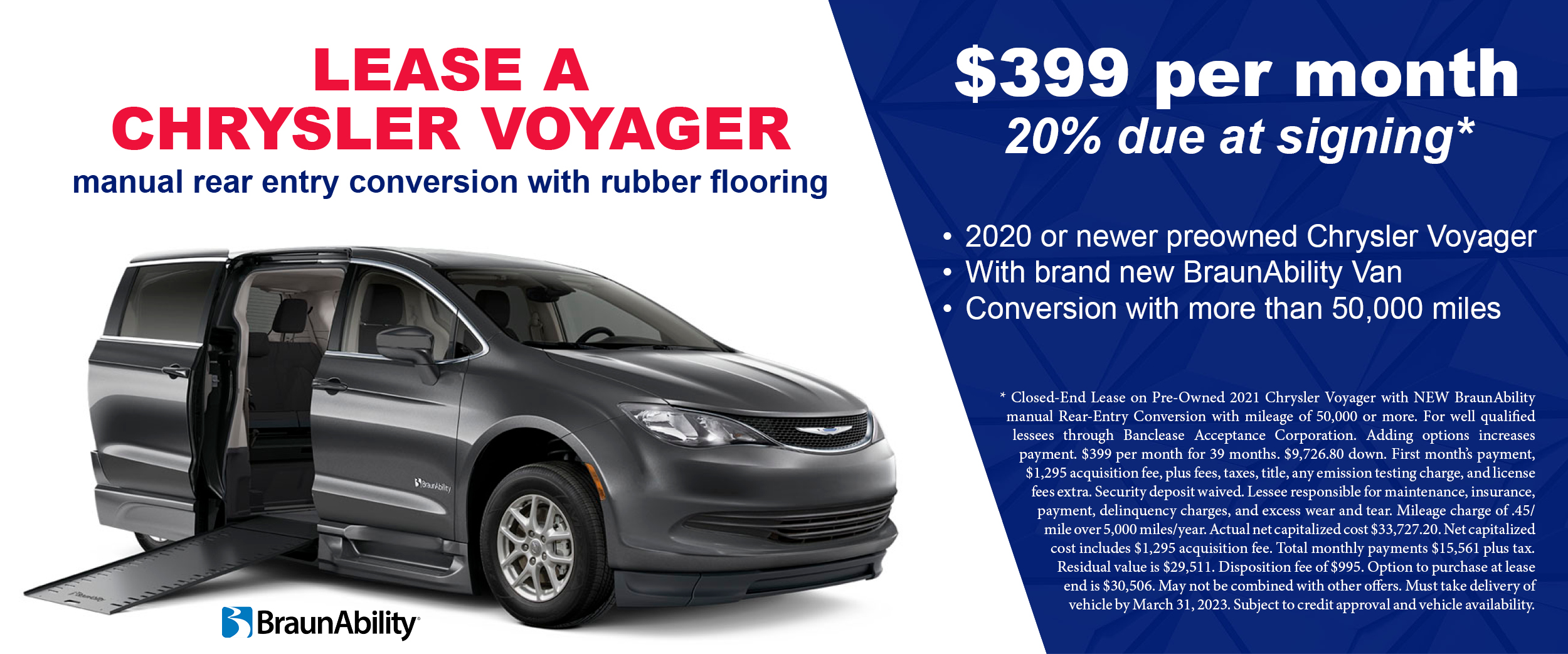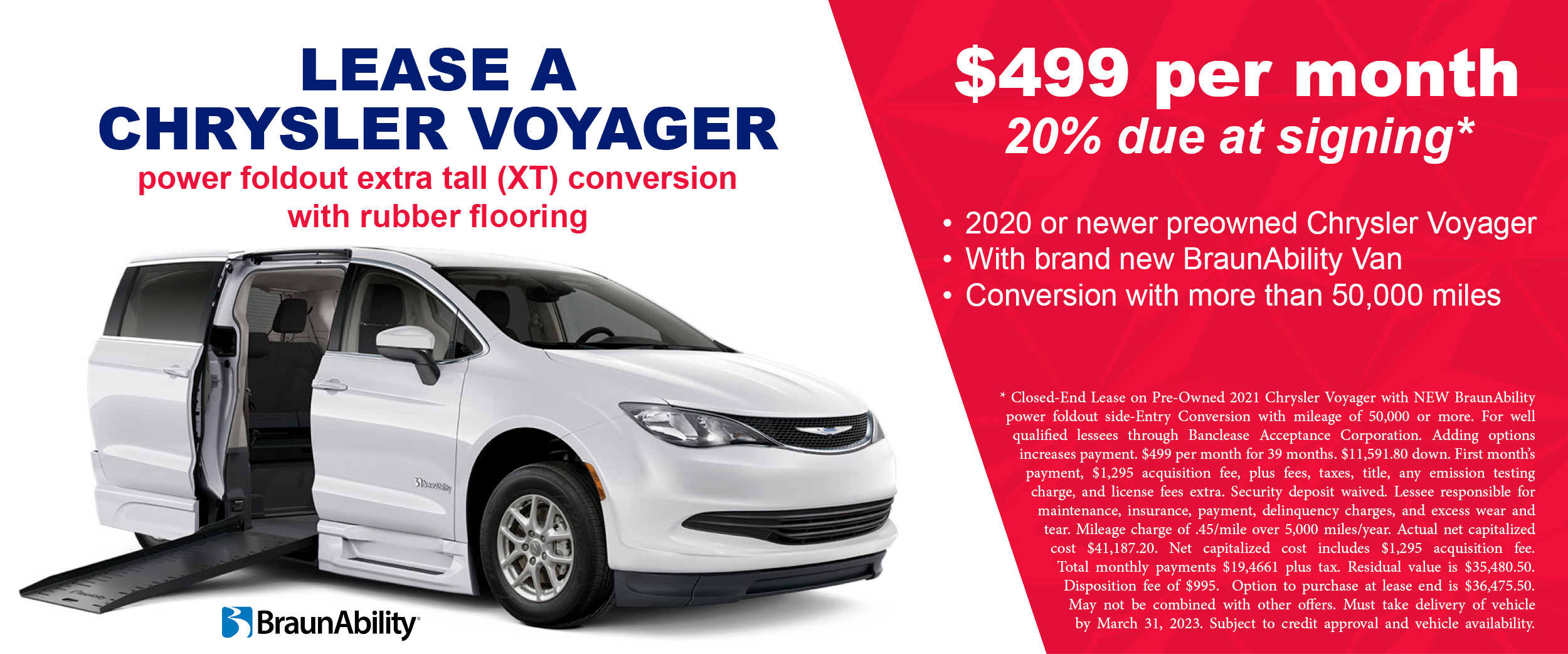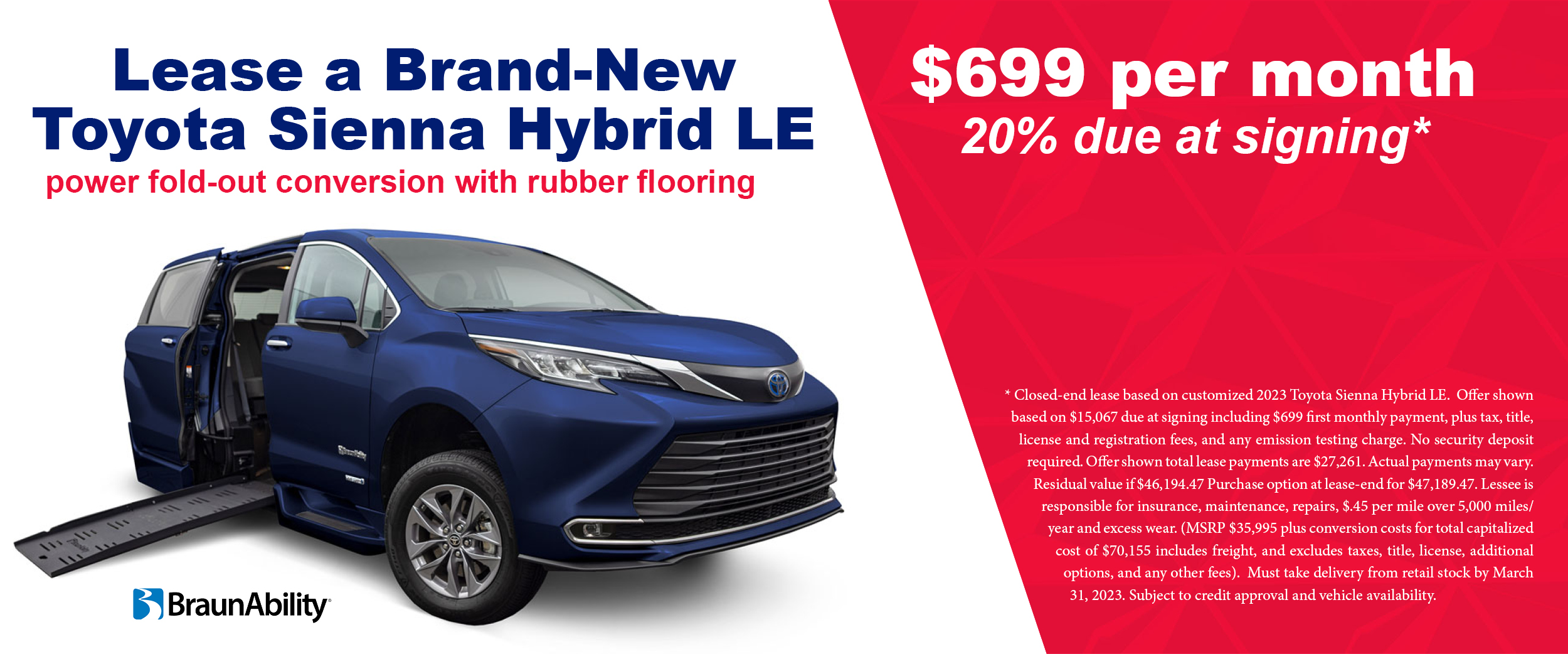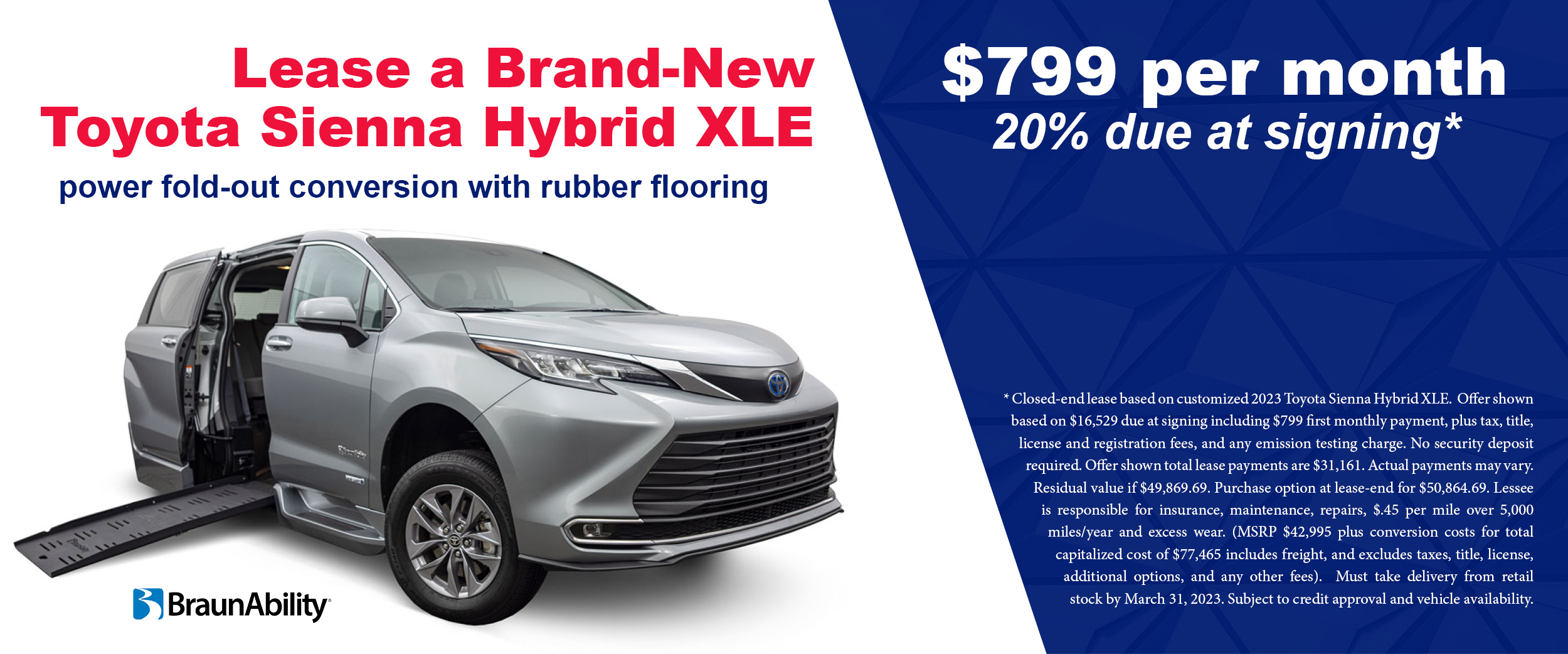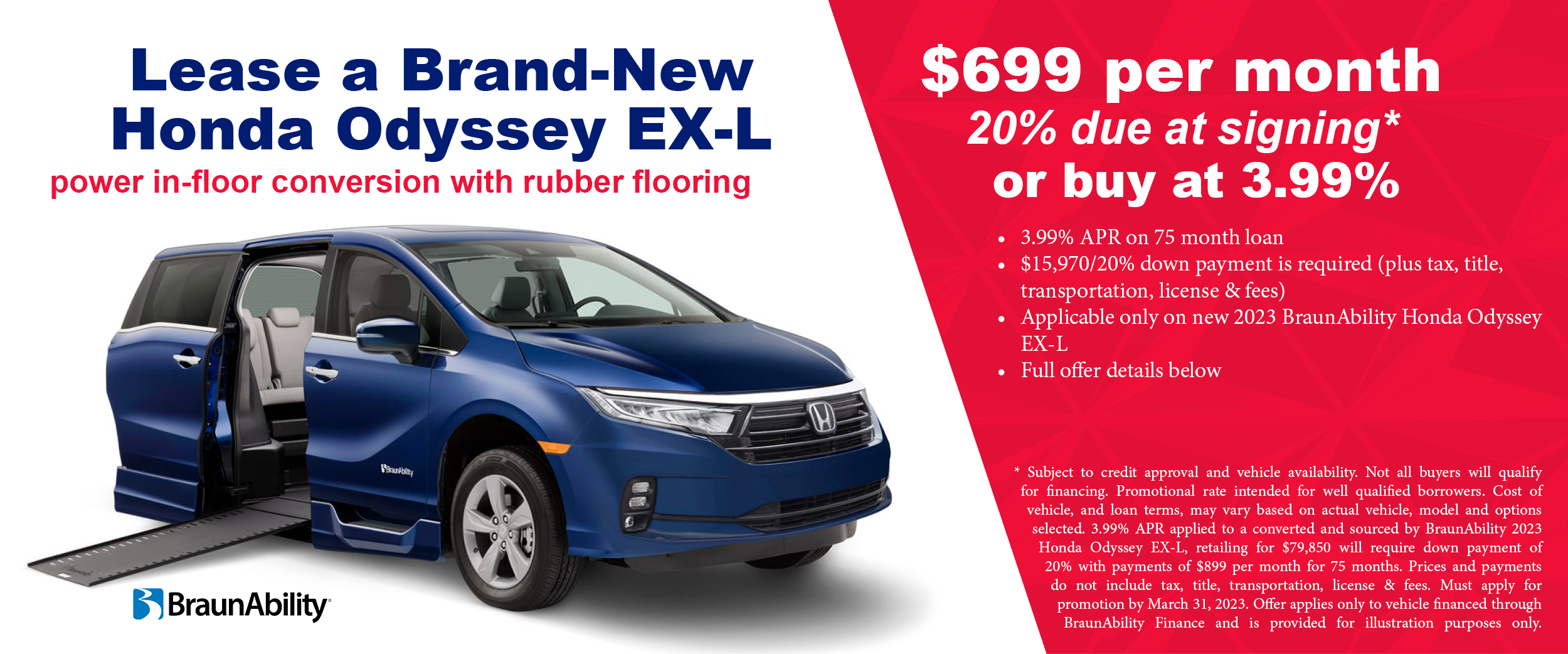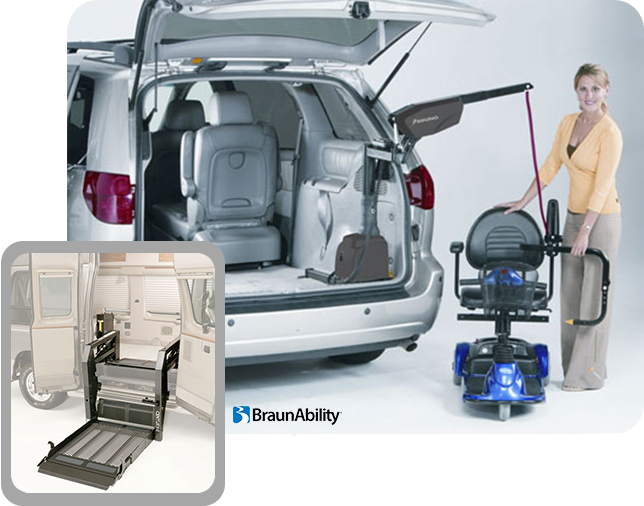 WELCOME TO NORTHWEST MOBILITY
Mobility Van Dealers
With specialists on hand to help with any part of the car shopping or vehicle ownership experience, Northwest Mobility supplies wheelchair-accessible vehicles for purchase, service, or customization, driving aids, wheelchair lifts, commercial mobility vehicles, and unique leasing options. Not only that, but we also offer free nationwide shipping.
As a trusted mobility van dealer, Northwest Mobility understands the importance of providing independence and freedom to those who need it most. For this reason, our high-quality products ensure your needs are fully met, improving your comfort and lifestyle.
We are proud to be the lowest-cost seller of these mobility vehicles. Interested in learning more about our mobility vehicles or any of the handicap van equipment we offer? Don't hesitate to reach out to us. Our team can't wait to hear from you and to help you, and we're the best mobility van dealer around! Contact us today.
LEARN MORE
Trusted By Thousands
We are a trusted member of the local business community and welcome our neighbors as friends.

Wide Range Of Options
With a large selection of mobility-adapted vehicles, we're ready to help you find your favorite.

Service & Maintenance
Our service department is ready to maintain your vehicle so you're safe on the road for many more years.
THE LATEST MOBILITY-
ADAPTED VEHICLES
Explore our latest listings of mobility vehicles, and use our Click & Drive feature to schedule a test drive.
LOOKING FOR A VEHICLE?
Our mobility-adapted vehicles are specifically designed and adapted to meet your mobility needs. Explore our available inventory and schedule a test drive with our Click & Drive feature.
Inventory
If you're looking for a wheelchair van or scooter, definitely come here! The staff actually listens to what you want and need, and helps make sure you're getting the right van at the right deal. We got excellent financing and now my sister and I can take the road trips we always wanted. Hello, open road! Finally!
Kathy Mitchell
2021 Sienna
Northwest Mobility made the whole process so easy. I needed a van for my mother but didn't want to commit to owning a wheelchair van forever. Their leasing options were the perfect answer for us, and now we can get her where she needs to go and it's actually affordable! Thank you for making this so painless!
Greg Davis
2019 Voyager
We couldn't be happier with the service and transparency we got when we bought our van with the team at Northwest Mobility. They helped us secure better financing than we thought, and made sure we had the right vehicle for our needs. We absolutely love our new wheelchair van, and now my son enjoys every single trip we take! Thank you!
Jordan M.
2021 Pacifica
We are so happy we that we found Northwest Mobility! The salespeople are patient and really listen to our needs and set us up with vans that match our lifestyle. Dylan was our sales guy and he was awesome! We felt cared for, and with their help in financing, we got the best looking van on the lot (at least we think so!) Thank you so much for taking care of us!
Christy & Kyle V.
2022 Sienna