At Northwest Mobility, we understand that purchasing a mobility van may not be possible for everyone. That's why we're happy to offer flexible leasing options for our customers! We have several mobility vans for lease, so you'll find it easy to select a van suited to your needs. This program makes wheelchair-accessible vans for lease accessible to all, because mobility should be easy.
If you want to find out more about our handicap vans for lease, all you need to do is reach out to us. Our team is always ready to help you by answering questions or addressing concerns. Learn more about our mobility vans for lease today!
Northwest Mobility Lease Specials
We are lease specialists and can help get you into the mobility vehicle you need with terms that makes sense.
Check out these new lease deals!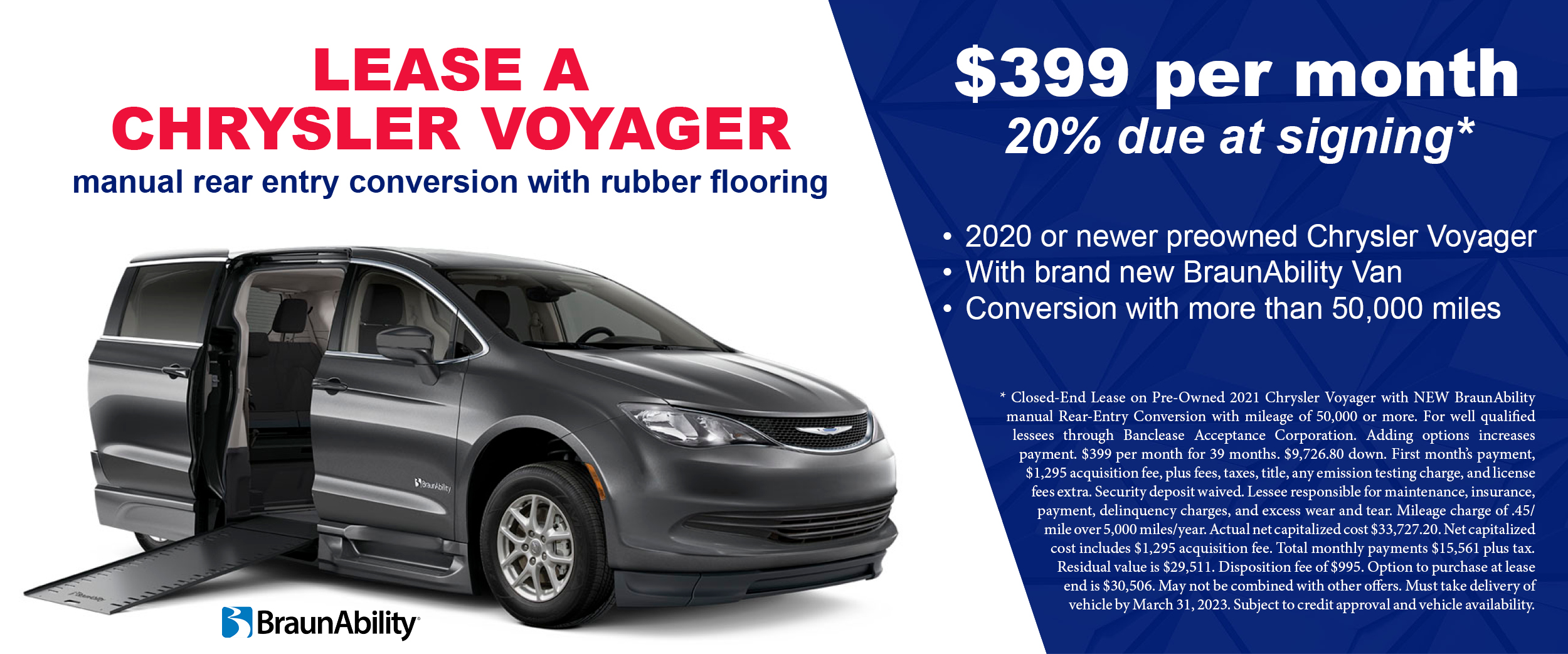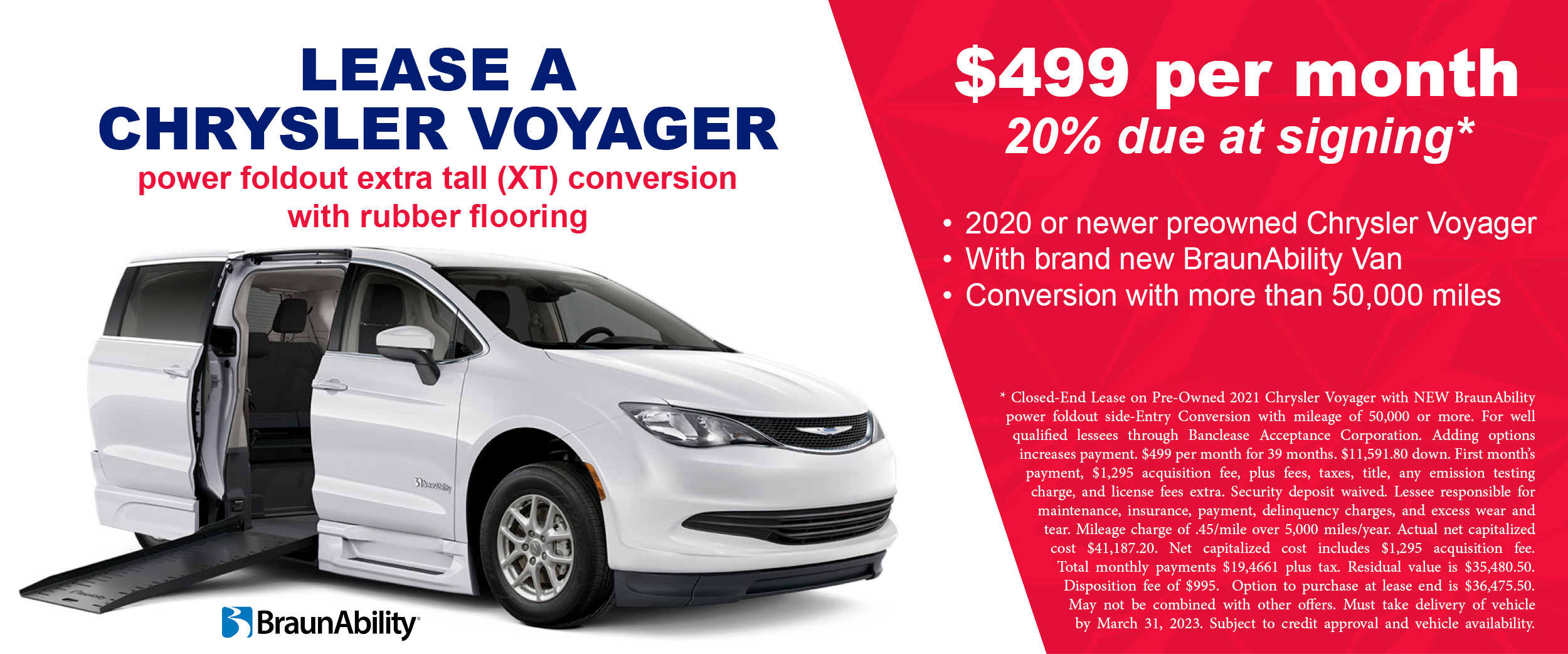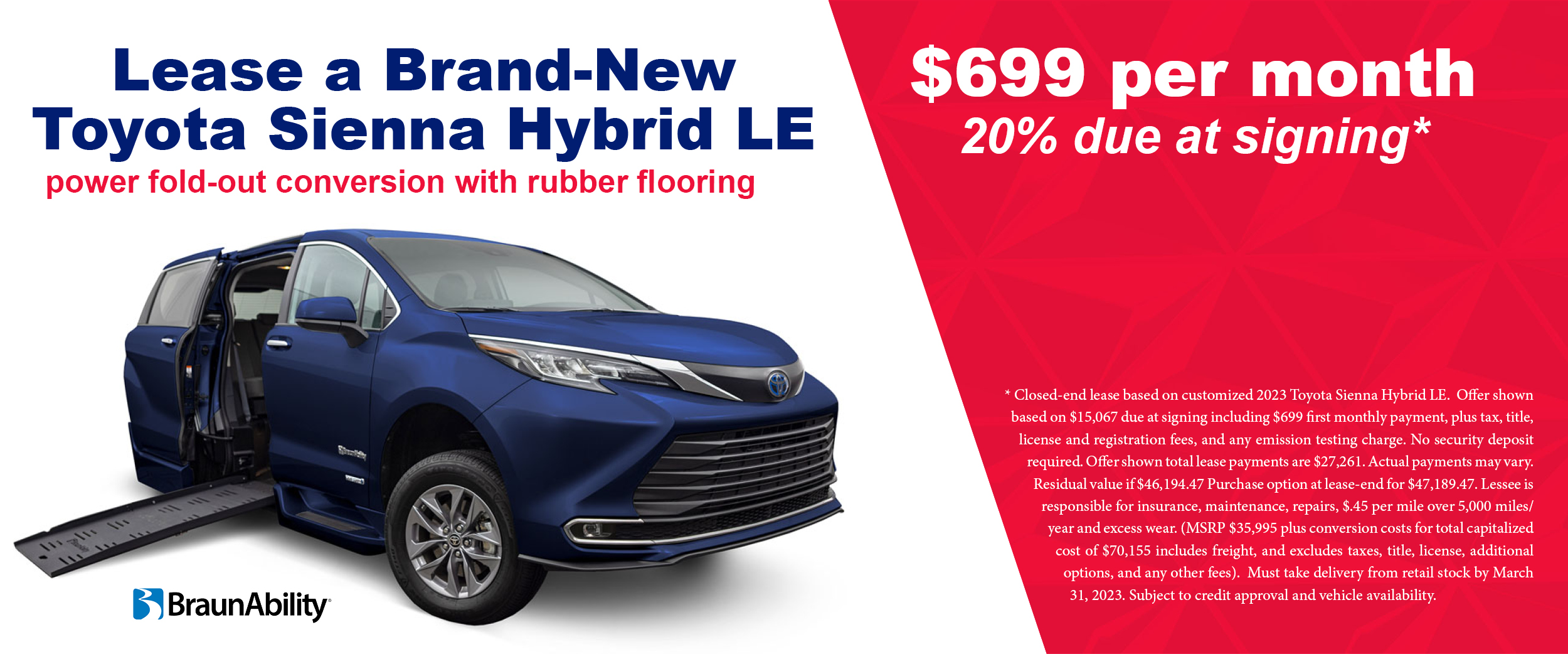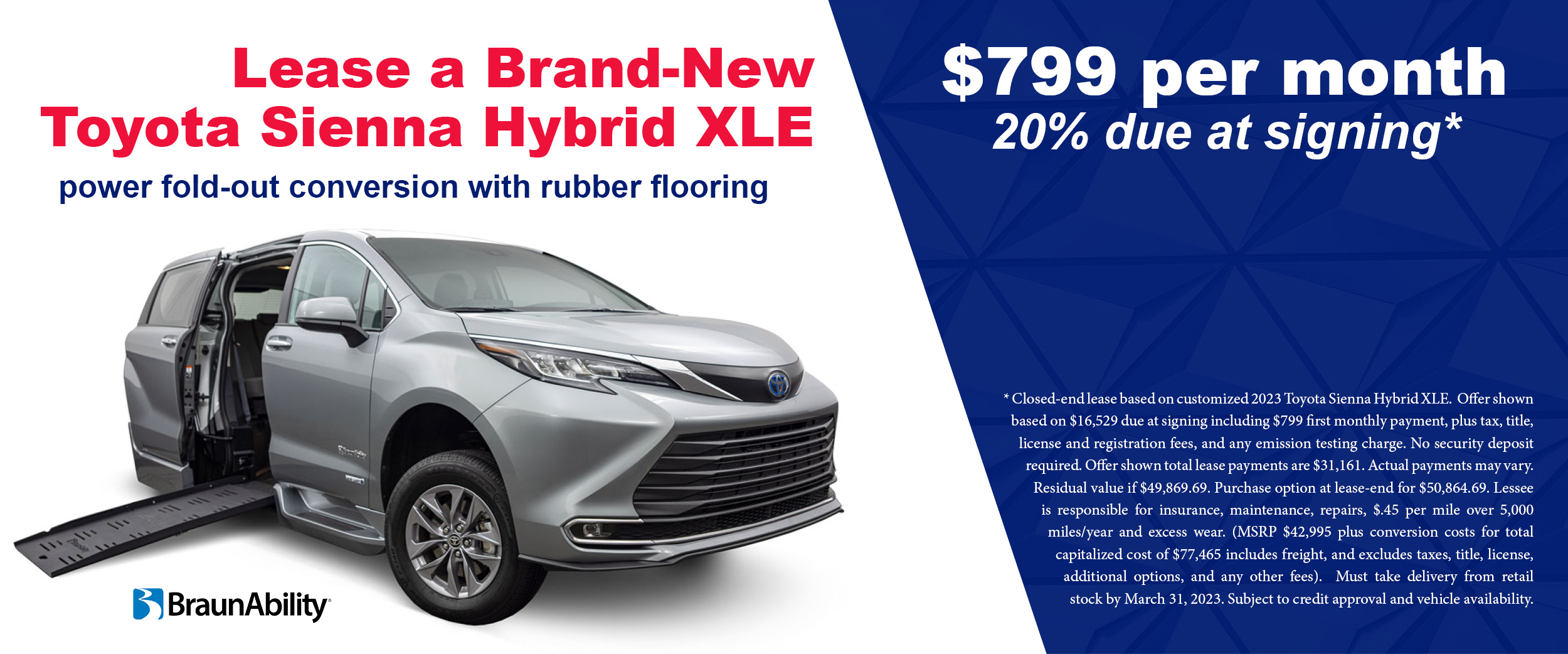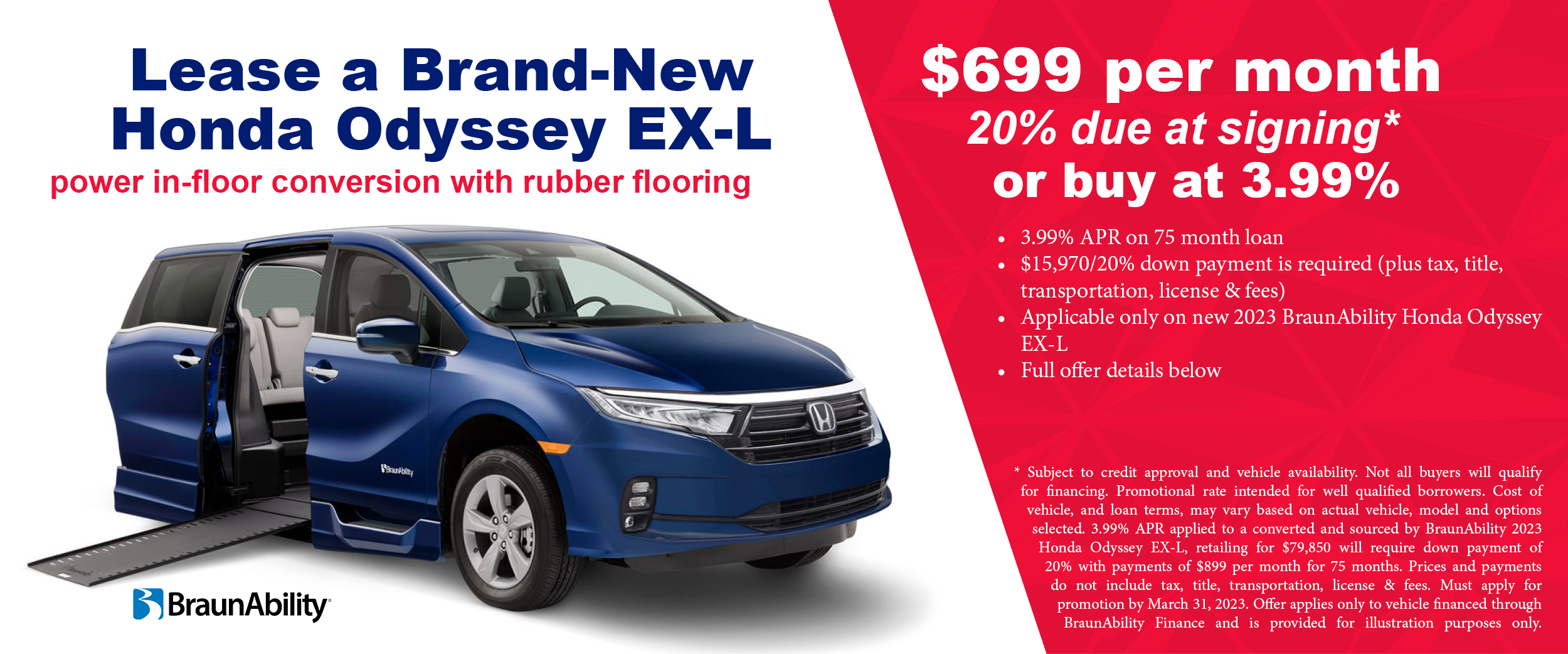 THE ADVANTAGES
Leasing vs. Buying
There are multiple reasons why you should consider leasing as opposed to purchasing.
Here are just some of the reasons as to why you should consider leasing.
Lower Monthly
Payments
A lease can often allow you to drive the van you want at a lower payment.  With rising interest rates payments have been soaring making many vans unaffordable to many families.  Leasing helps you get the van you want and keep your payment reasonable.
Shorter Customer
Buying Cycle
Drive a better (or newer van) every three years instead of being locked into the same van with the same features for much longer and even up to 10 years
Lower Chance of
Mechanical Problems
Because a van must be no older than 4 model years old, the van is newer and has less wear and tear than the van you have been driving. Plus, we offer complete coverage where the only thing you need to do is insure it, gas it up, and do the maintenance on it.
Flexibility
At the end of the lease, you can purchase the van or turn it in and walk away.  A short-term, low-mileage lease could be thought of as a long test drive.  If you love it and know that it is still mechanically sound, you can keep it by paying the end of term residual.
Future Value
Doesn't Matter
The moment you drive off the lot, a vehicle begins losing value. When you lease, the future value is locked into a residual, so depreciation doesn't matter. If you stay under the mileage with normal wear and tear, you will only be paying for the amount of the car you use.
Common Myths About Leasing
I will never
own the van
Most people finance long term to have an affordable payment.  If you trade before the final payment is made, you never own the van so it's basically the same as a lease.
You will have to pay hefty fees when you turn in the car
The typical annual allotment in a lease of 5,000 to 12,000 miles is based on normal driving habits. If you drive it more than the average, then you suffer from higher depreciation.  With Northwest Mobility, there are zero fees for entering into a new lease when coming out of your old one.
If you want out early, you're stuck
We understand that things happen, especially when customers lease mobility vans for their loved ones.  We empathize with our customers and will do our very best to help our customers find a fair resolution when a van is no longer needed. And in most cases if the van is returned with no damage and miles under the term of your lease, the fee to end a lease early due to a loved one passing away is just $995.00.
At Northwest Mobility, our prices are the same whether you lease, finance or pay cash.  Leasing is just one option to consider and one that gives you the most flexibility for your family.