Largest Inventory of Mobility Scooters in Oregon
We offer a wide array of mobility scooters to fit your need, lifestyle, and unique abilities. You can find almost any make and model in our inventory. Contact us today to find out what we have available for you!

Strongback Small-Wheel Features:
Patented STRONGBACK ergonomics with easily adjustable posture support in the backrest
Compact foldable design
Ultra-lightweight
Swing-away detachable footrests
Ergonomic comfort-grip handles
Comfortable desktop-length armrests
Weight capacity: 300 lbs.
Strongback Small Wheel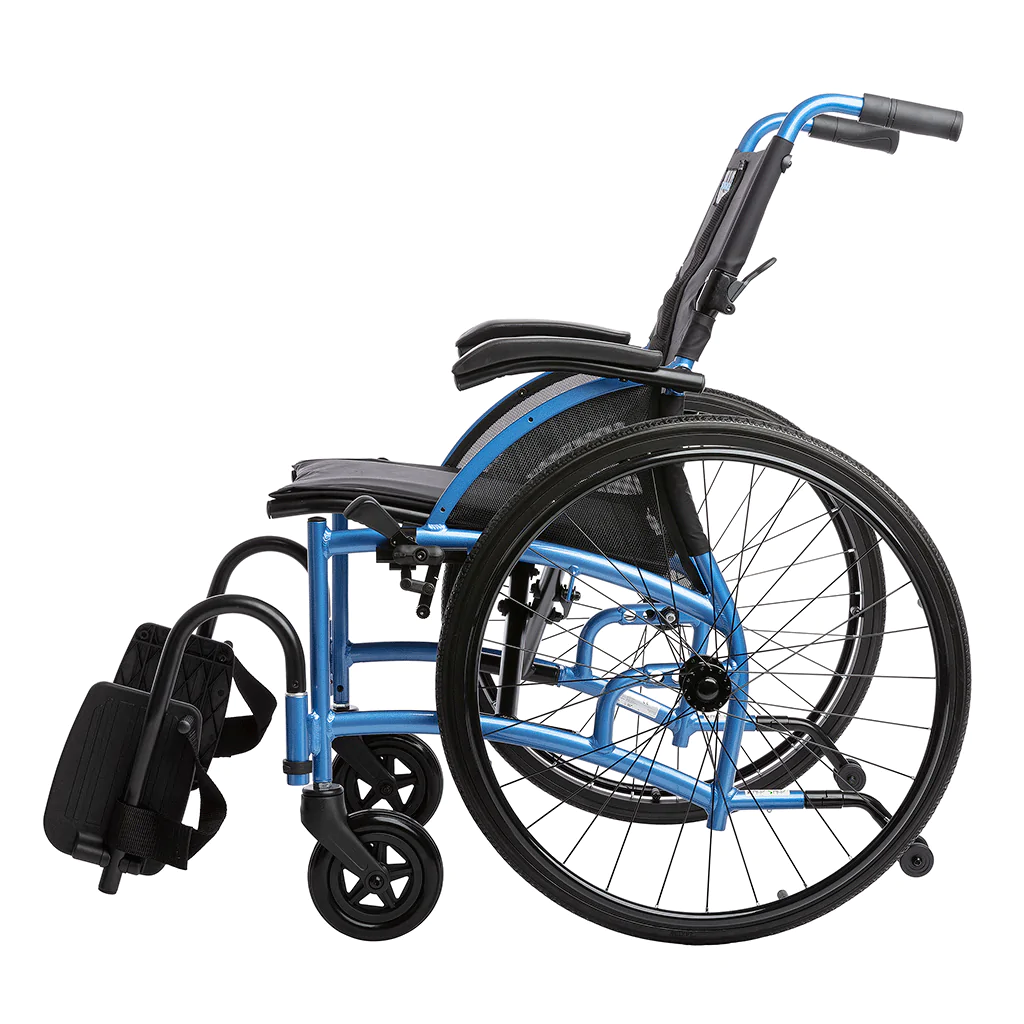 Strongback Large Wheel Features:
Award-winning, exclusive, ergonomically curved frame design
Smaller frame and lower to the ground makes this model more comfortable for smaller people
Posture support technology prevents slouching and back pain to create the most comfortable wheelchair on the market
Ultra-lightweight, compact, and foldable
Heavy-duty 300-pound weight capacity of superior quality and durability
Swing away detachable footrests; armrests designed to fit under desks and tables
Strongback Large Wheel
Adaptive Equipment Financing Options
Once you've found the right motorized medical scooter or accessory to make you safely independent, Northwest Mobility Finance is here to make it affordable through our preferred lenders. Together we're on a mission to give you the most straightforward, easy, and efficient financing in the industry. You can use NWM lending to pay over time for mobility solutions and even vehicle service and repair costs without putting your life on hold.
When mobility solutions, vehicle service, or repair costs aren't covered by your insurance or you can't afford the upfront cost of your insurance deductible, Northwest Mobility gives you the option to pay over time for the deductible or service.
How to Apply for Mobility Scooter Financing
STEP ONE – Click the Get Started button below. Be sure you have the following information handy:
Estimated service date
Estimated costs
Government-issued ID
Social Security number
STEP TWO – Once you've completed the application, contact your Northwest Mobility Finance representative to finalize and sign your loan documents. Loan finalization can be done in-person or over the phone.
STEP THREE – Finalize and sign your loan agreement with your Northwest Mobility Finance specialist.
If finalizing over the phone, your financing specialist will email you a link to review the agreement. Once you have reviewed, scroll to the bottom of the loan agreement and click to sign.
If finalizing in the office, you can review the agreement on your personal device via email. Once you have reviewed, click to sign at the bottom of the page.
Questions? We're here to help. Please feel free to email info@northwestmobility.com or call us at (503) 385-8693.
GET STARTED