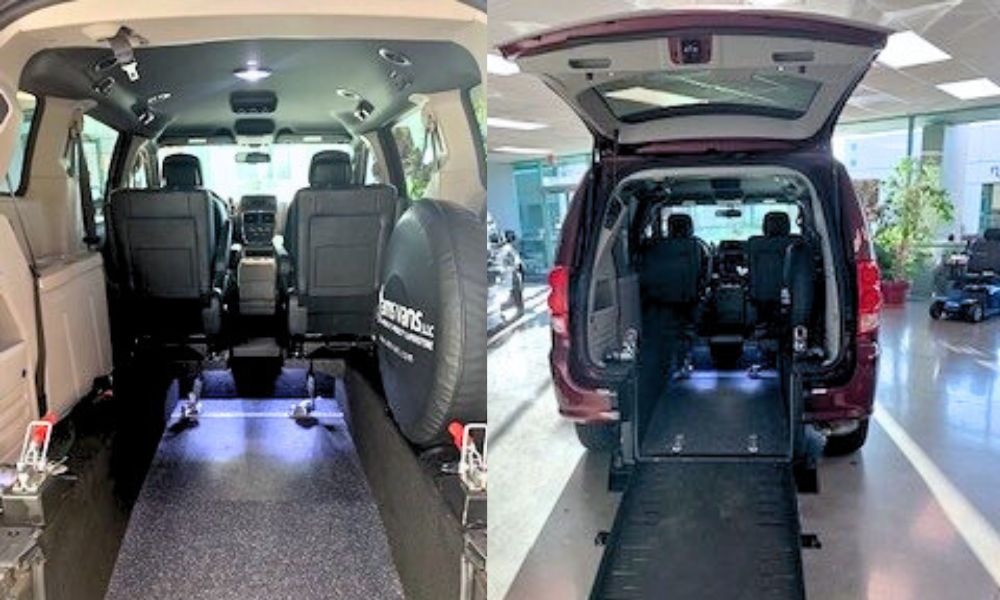 Side entry is essential for wheelchair users searching for an accessible way to enter and exit their vehicles. Fortunately, accessible vans accommodate both in-floor and fold-out ramps for an uncomplicated process. Although both are great options, you should know the differences between in-floor and fold-out ramps in vehicles before purchasing.
In-Floor Ramps
An in-floor ramp rests beneath the floor of your van. Tucked away, the ramp doesn't take up any room inside the vehicle, increasing comfort throughout the drive. You won't even see it inside the vehicle!
When the side doors open, the ramp will slide out from beneath the vehicle. It extends fully outward until it reaches the ground at a safe angle.
Another benefit of in-floor ramps is they allow for clear exit and entry. Since it doesn't obstruct the doorway, it's much easier to use.
Fold-Out Ramps
Fold-out ramps act just as you'd think they would! They sit inside the van beside the door in a folded position. Whenever it's time to enter or exit, the ramp will fold out onto the ground.
Fold-out ramps take up space inside the vehicle but are incredibly durable. The heavy-duty metal is perfect to withstand pressure and uneasy terrain. Plus, many models are available with railing for additional protection.
Which Style of Ramp Is the Right Fit for You?
An easy way to finalize your decision between the two ramp options is to think about your lifestyle. Many people despise a cluttered car. If that's a priority for your driving experience, you might want to choose an in-floor ramp.
But perhaps you live in a region with ample gravel parking lots or uneven ground. Even high curbs can get in the way! In this case, fold-out ramps are the better choice. Getting in and out of the car will be much safer with a sturdy fold-out ramp.
Despite the differences between in-floor and fold-out ramps in vehicles, both are reliable options that will make every errand much easier to complete. You'll find both in-floor and fold-out ramps in Northwest Mobility's selection of wheelchair-accessible vans for sale!