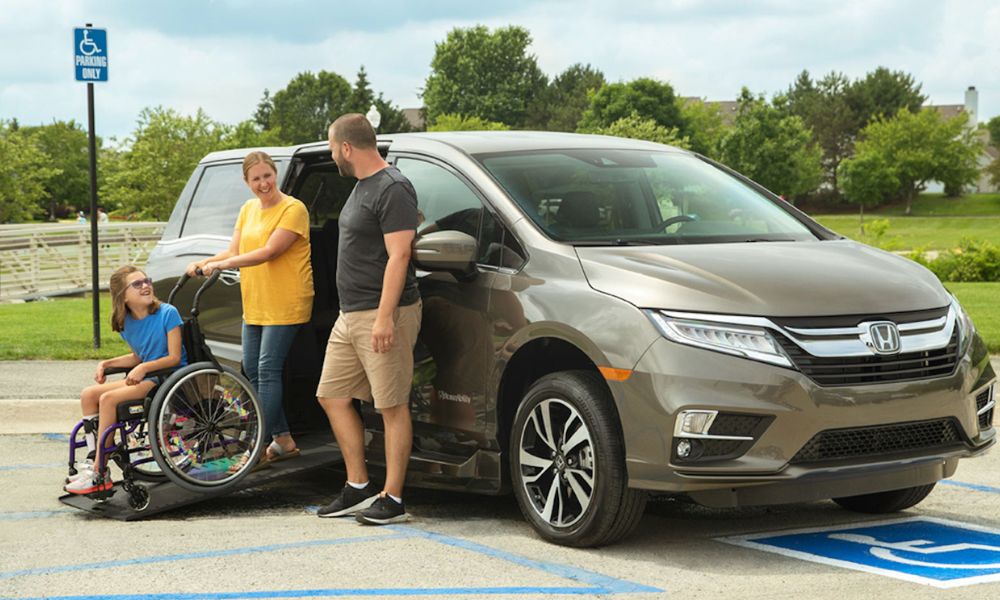 The two main options for accessibility vans you should consider are side-entry and rear-entry. As with any other pair of choices, each option offers unique benefits and drawbacks—choosing the right one for your situation can make a big difference in daily life. Read on for a breakdown of side-entry and rear-entry accessibility vans.
Side-Entry Vans
Side-entry vans feature a lift or ramp on one side of the vehicle, perfect for easy entry and exit!
Benefits
One of the biggest advantages of side-entry vans is that they offer more seating options than rear-entry vans. While rear-entry vans don't allow for wheelchair access to the driver's seat, side-entry vans do.
In addition, you'll have more room for other passengers and more ample trunk space! With no lift in the back to think about, you'll have space for anything you need to bring along.
Drawbacks
On the other hand, side-entry vans require more extensive modifications than rear-entry vans and limit you to locations with accessible parking spots. Side-entry vans require space on one side for the lift or ramp, so you won't be able to park in standard parking spaces.
Rear-Entry Vans
As the name suggests, a rear-entry van has a lift or ramp that comes out of the back of your vehicle.
Benefits
Rear entry vans are perfect for people who need to accommodate a larger wheelchair, thanks to their foldout ramps. On top of that, rear-entry vans require minimal modifications and are generally more affordable than side-entry vans.
Drawbacks
Something to consider is that rear-entry vans won't allow the person entering through the rear to get to the driver's seat. If you want to drive or sit in the passenger's seat, you'll want to look for a side-entry van from a mobility van dealership.
Now that you have this breakdown of side-entry vs. rear-entry accessibility vans, we hope you have the information you need to decide which is right for you. No matter what conclusion you come to, Northwest Mobility can help you find the van you're looking for.